Blue skies canopied Nhi and Truong's church ceremony:
Signs of matrimonial celebration quietly dotted the stately sanctuary: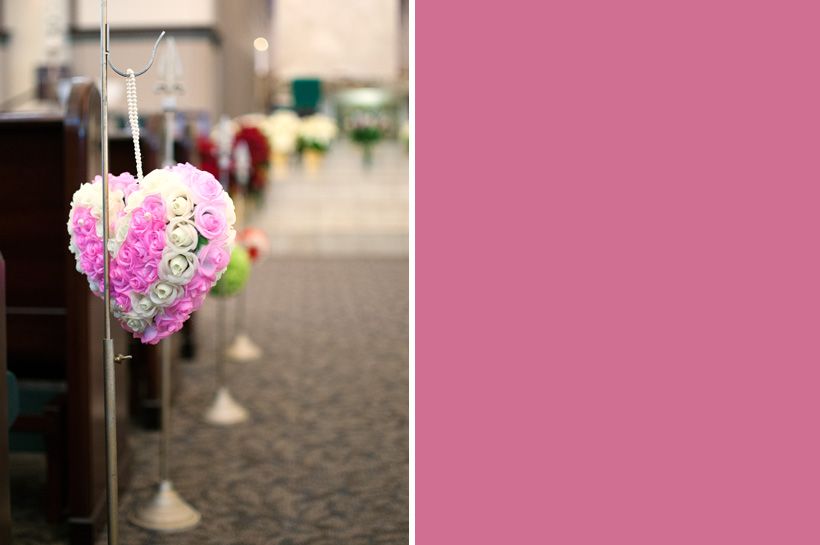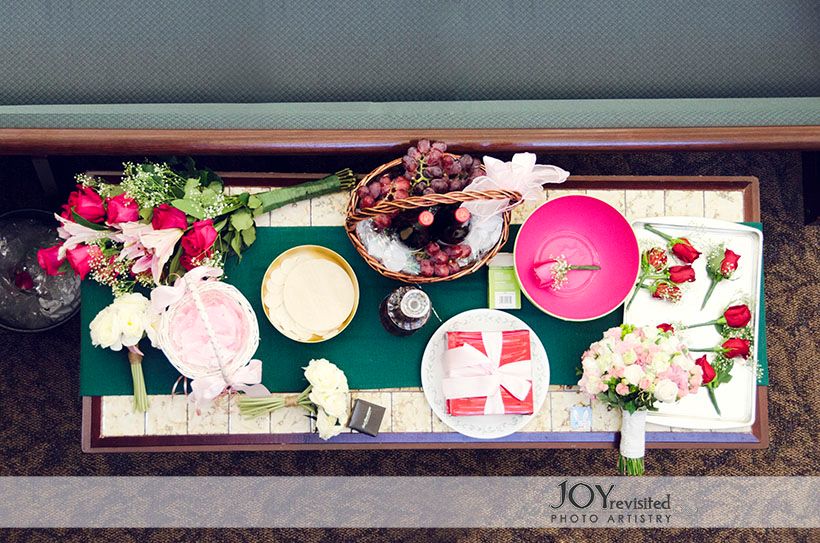 Together with their bridal party, Nhi and Truong swept toward the pulpit: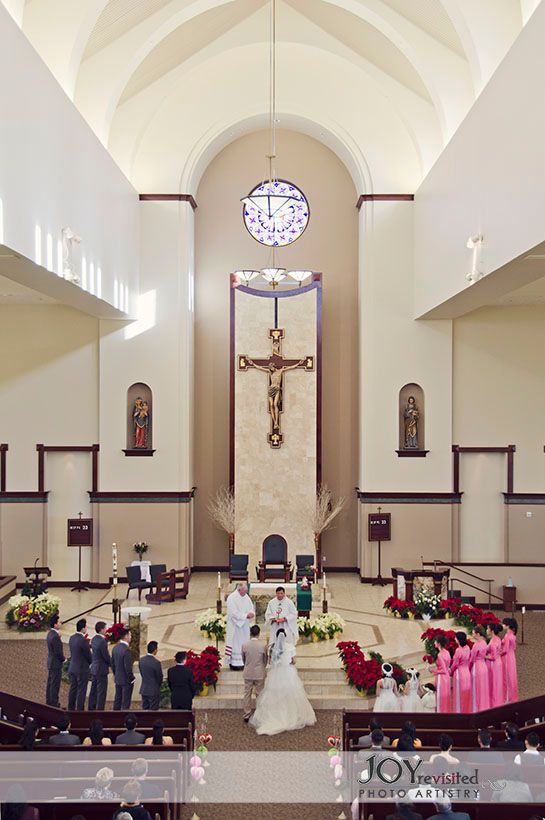 and took their place facing their guests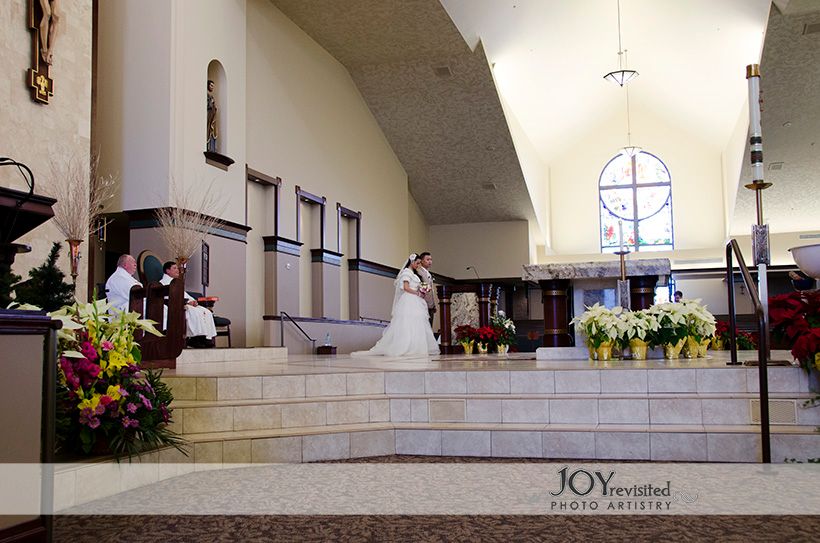 to worship together:
Raised hands blessed this couple: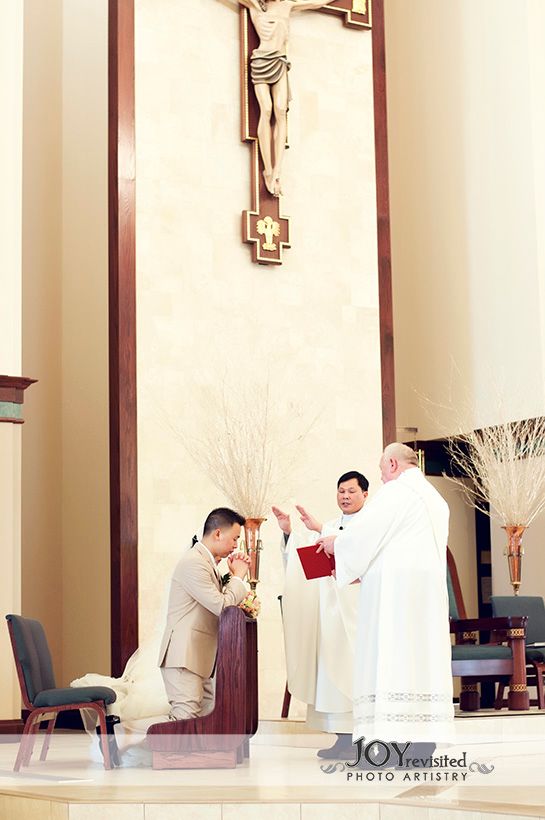 and a sermon of encouragement and advice was offered as the congregation soaked it in:
Rings and promises were exchanged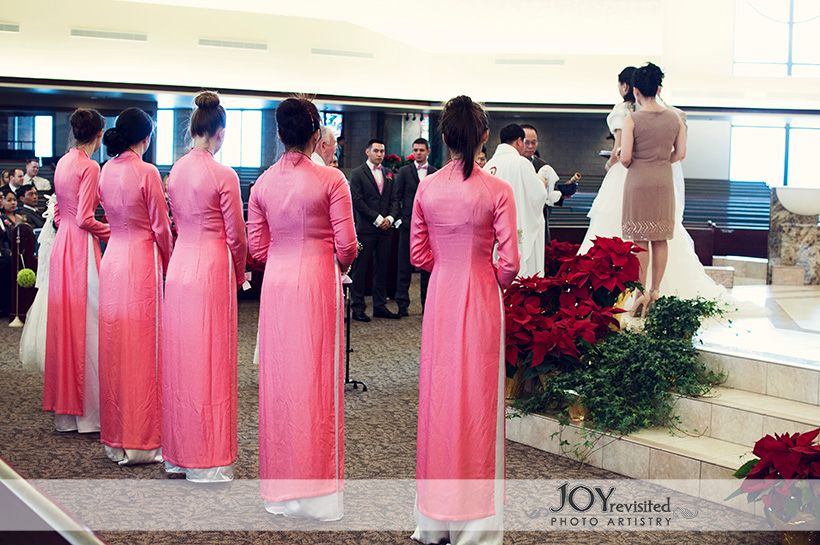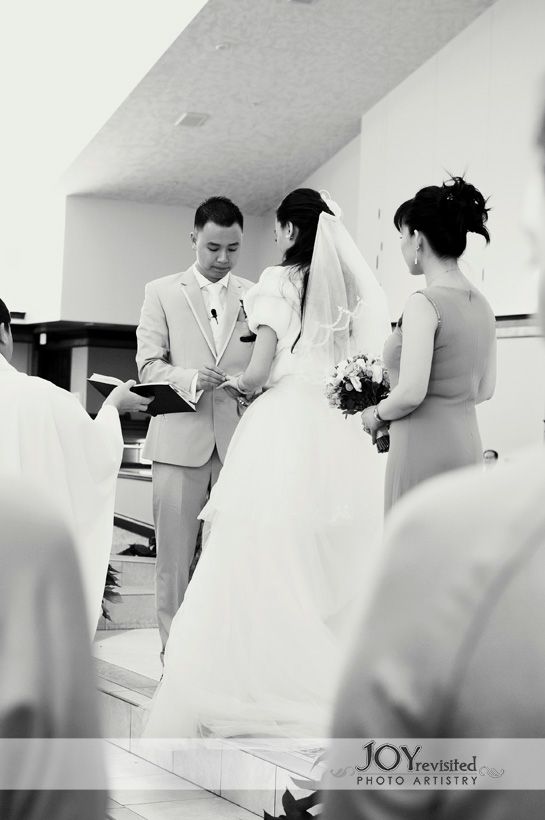 and even the tiniest of attendants partook in communion: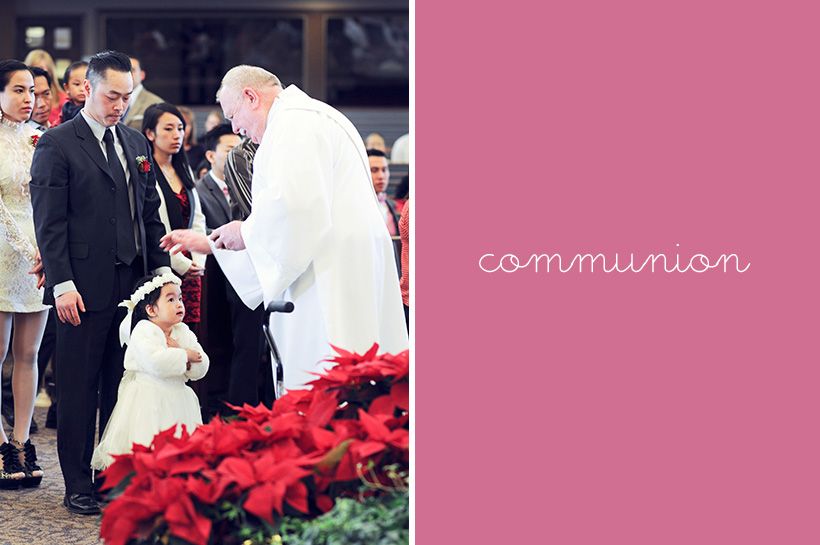 The final prayer for guidance on this new journey together:
and they're married!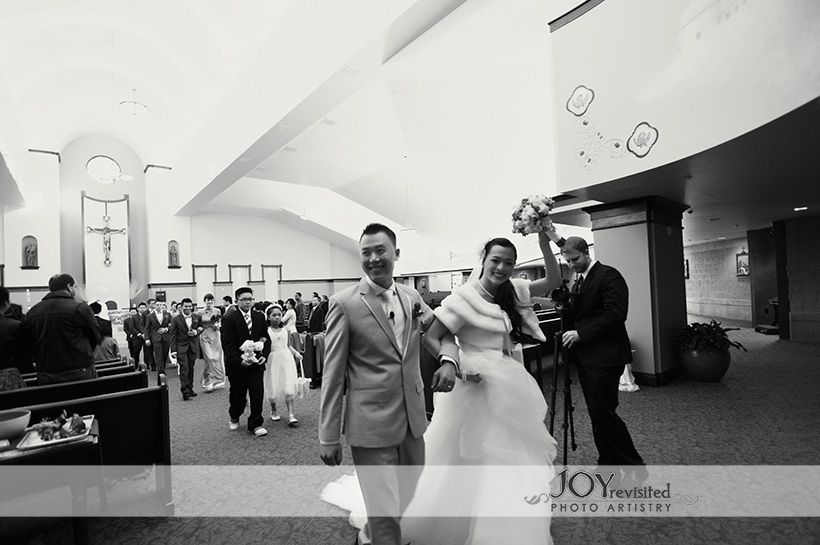 Some of Truong's closest friends gathered around the
married man (!)
- you may remember
Cassie
and
Mandy and Kevin
too? Good friends are worth more than gold...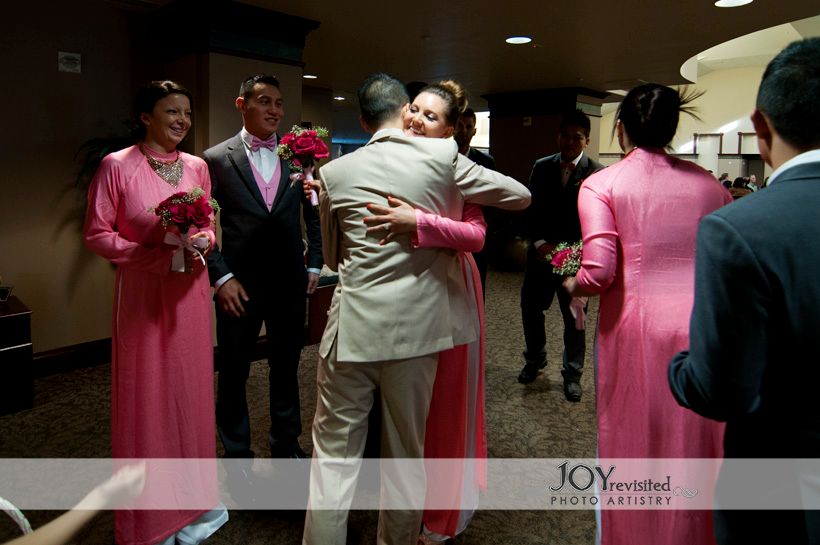 Jubilant family members surrounded the newly minted couple: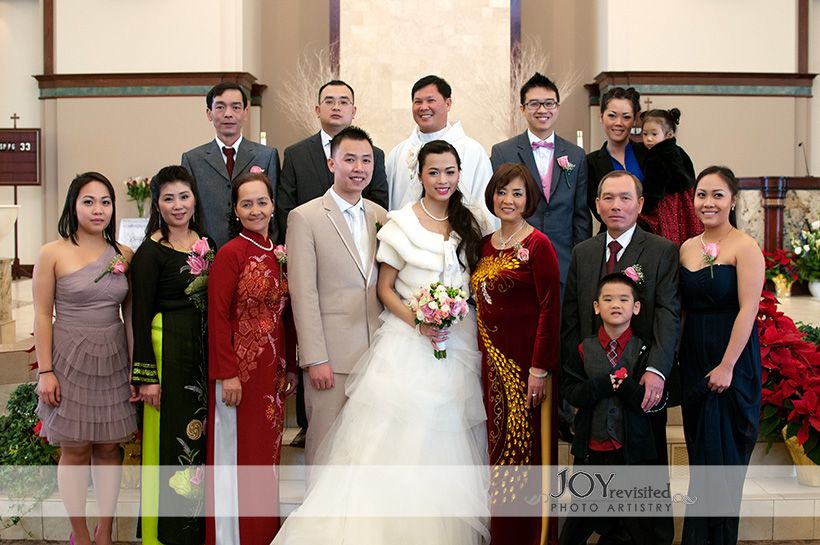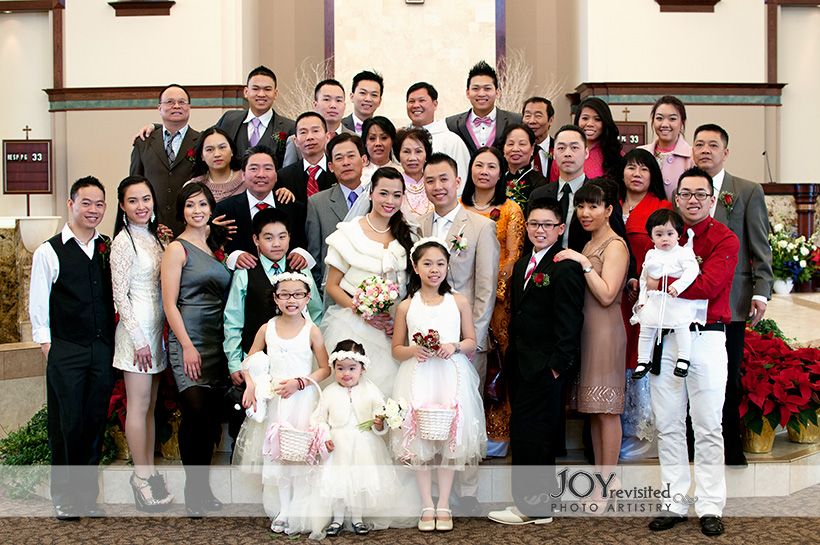 Ladies and gentlemen, Mr. and Mrs. H! :)